COVID-19


Screening in 10 seconds
Easily implement screening practices to your workplace
As a business, it is important to minimize risk to stay open and operational, while taking the necessary steps to keep your employees and customers safe. CrowdBlink Protect is an affordable way to quickly set up best-in-class screening measures to put everyone at ease.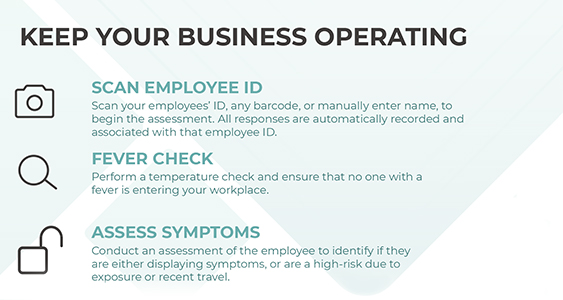 CUSTOMIZABLE
Have specific questions you need to include on the assessment?
Want to set your own criteria for PASS/FAIL?
NO PAPER WORK
All results are automatically recorded which means there's no paper work to deal with or maintain and information is always accessible.
EASY REPORTING
You can easily view reports in the dashboard, or configure automatic notifications to be sent in case of a FAIL.