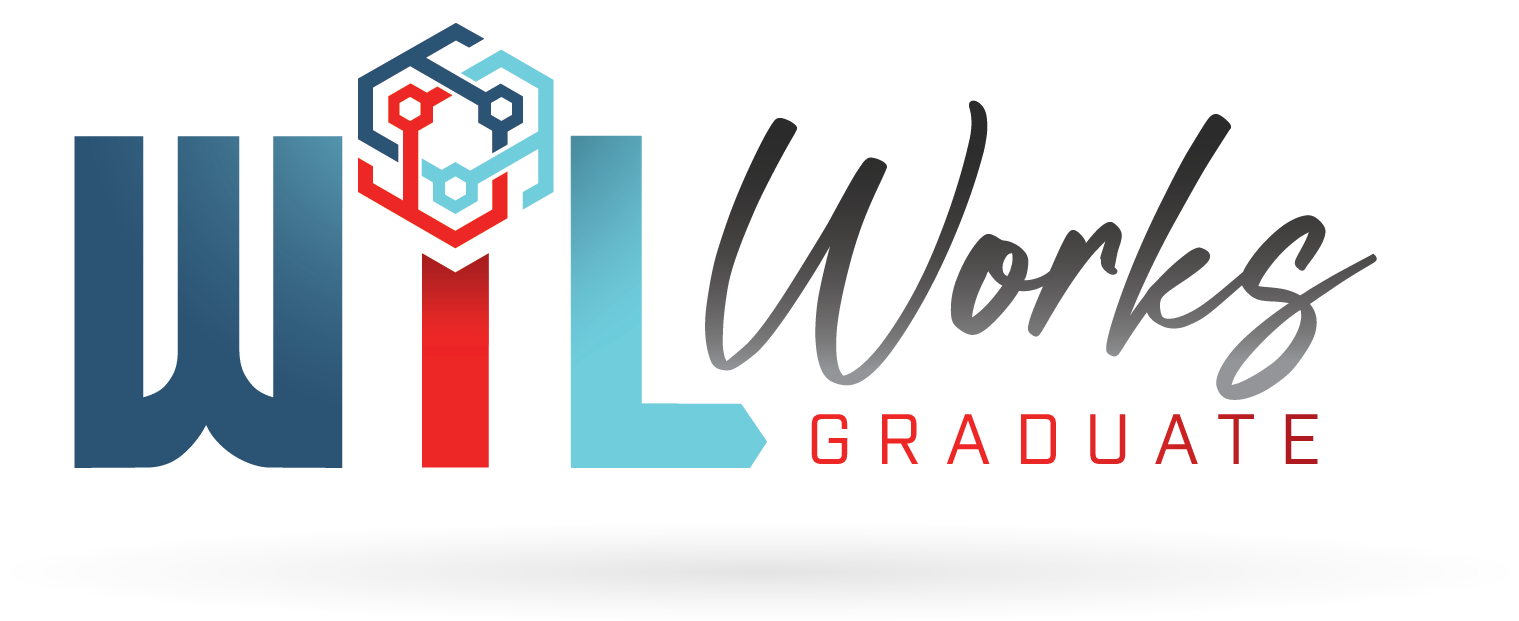 Today's graduates are ready to become part of your workforce.
You can help shorten the distance.
EMC's WILWorks Graduate program is designed to help manufacturing sector employers build the workforce of the future by attracting top young talent, expanding their skills, and guiding them on their paths to employment.
Increasing labour shortages in manufacturing, and every other sector, are bringing big HR challenges for recruitment and retention. Manufacturers, like you, know that now you may need to future-proof your manufacturing business by engaging new generations of skilled employees.
EMC'S WILWorks Graduate program will help Ontario Manufacturers hire, train, and retain the next-generation employees to be the future of your company—as well as the future of the manufacturing industry.
The program offers support and training for eligible recent graduate new hires, ages 15-29, with an incentive of up to $5000 to offset new employee onboarding costs. In addition, recent graduate new hires are provided free industry-leading EMC training.
Learning Pathway
EMC's WILWorks Graduate online pre-orientation courses complement existing onboarding procedures by training recent graduate new hires to be strong communicators and team players primed for success to increase productivity.
MEC: Manufacturing Foundations Micro-Credential
Introduces participants to the manufacturing sector and learners earn badges by completing eLearning modules, including:
Health & Safety 101
Helps prepare learners to recognize and respond to unsafe situations at work. Through realistic scenarios, participants get a glimpse at what could go wrong, and some guidance about what to do if that happens.
Employability and Skills for Success Training
Team Building

Accountability

Communication

Managing Conflict

Attitude


Feedback

Adaptability

Problem Solving
Mentorship
Employers are encouraged to assign a mentor for each new hire to provide knowledge, sharing, guidance and support. Each Mentor is provided mentorship training allowing them to provide the support needed to build a strong mentor-mentee relationship. This assists with retention of new employees and allows for the mentors to test their skills and assess their fit for management roles.
Who is eligible?
EMC's WILWorks Graduate program is for employers in the manufacturing sector (or an allied industry) who provide training and jobs in Ontario.
Eligible recent graduate new hires are Ontario residents, between the ages of 15 and 29, who are eligible to work in Canada.
Spaces are limited! Contact us today!
Application deadline is November 25, 2022.

This Employment Ontario project is funded in part by the Government of Canada and the Government of Ontario.